What to Look for
in a Systems Integrator
1. Longevity and Expertise
When selecting a systems integrator it is important to choose an integration company with a proven track record and a long list of successful projects. 2018 marks the 25th year of MartinCSI solving industrial manufacturing and process challenges in a wide variety of industries encompassing 1,800 projects. Our tenure in the industry has allowed us to gain a broad range of experience, knowledge, and technical skills that are carried over to every project. We have developed and refined standards and best practices over time to ensure the highest level of professionalism and integrity.
2. Coming February 2018
Contact us to find out now!
3. Coming March 2018
Contact us to find out now!
4. Coming April 2018
Contact us to find out now!
5. Coming May 2018
Contact us to find out now!
What to Expect
from MartinCSI
Legacy upgrade expertise
MartinCSI has thousands of hours of experience completing legacy upgrades for many different manufacturers.
Unexpected costs are eliminated
By quoting projects accurately from the start, MartinCSI eliminates change orders and unexpected costs.
Qualified System Integrator
MartinCSI is a recognized system integrator for many manufacturers with specialized training on the migration of legacy equipment.
Thorough preparation process minimizes onsite upgrade work
A thorough evaluation, design, testing and preparation process means your scheduled downtime is minimized.
Comprehensive start-to-finish services
MartinCSI provides comprehensive design, implementation and support services that deliver a seamless, hassle-free experience.
Contact MartinCSI today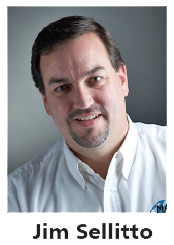 Direct: 614.495.9354
Cell: 614.582.8060
This email address is being protected from spambots. You need JavaScript enabled to view it.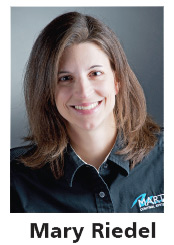 Direct: 614.495.9344
Cell: 614.619.8244
This email address is being protected from spambots. You need JavaScript enabled to view it.

8460 Estates Court
Plain City, Ohio 43064
614.761.5600
Email: This email address is being protected from spambots. You need JavaScript enabled to view it.

MartinCSI provides electrical engineering design,
implementation, documentation and support services for
control systems in manufacturing and process facilities.
Services includes:
Software and Design
PLC and HMI control systems
Programing and startup
Industrial network designs
Servo motion controls and VFD
Liquid and gas process control automation
Design drawings and bid packages
Electrical controls and I/O drawings
Vision systems
MES integration
Industrial data collection and networking
Field Services
Retrofitting of existing control systems
Shutdown, startups and online debugging
Onsite supervision during installation
Control panel fabrication
Consulting
System evaluations and needs analysis
Research, specifications and submittals
Equipment selection and procurement
Project management and coordination