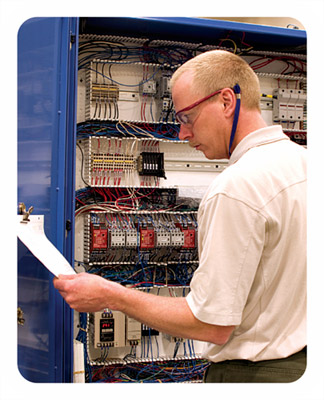 MartinCSI electrical specialists draw from an expansive background based both on experience and exposure to a multitude of industries, as well as a continued pursuit of emerging technologies. From a component upgrade to a new system design, our specialists strive to provide our customers with a design that fits their specific needs.
An integral part of our integration services includes detailed information provided on each project. Detailed drawings, in our format or the customer's preferred format, detailed data sheets for each component used in the design, and all PLC and HMI programming and software are provided. We never want to leave our client in the dark on why something is used on their project or how it works.
Our staff also provides support during installation and start-up, as well as the capability and experience to provide project management, if needed. With many of our customers residing in industries that utilize around the clock production schedules, our specialists are available to accommodate weekend and holiday shut-down schedules, as well.
MartinCSI focuses on customer satisfaction, from design concept to completion with great attention to detail, communication and professionalism to meet and exceed our customers' expectations.